Tenerife is the largest island of the Canary Islands archipelago. "Island of eternal spring" administratively belongs to Spain. It is an island of volcanic origin, and is dominated by high mountains - 3718 meters maximum height .Tenerife has a subtropical climate, balanced with "winter" mild, sunny and warm but not stifling summer - temperatures generally do not drop below 20 degrees Celsius.
To discover all the beauties and attractions of this island you need an extended vacation. If you love the sea, the mountains, perfect weather, water sports, beautiful cities, full of history, zoos, hotels elegant and welcoming locals, then Tenerife is the ideal destination for you. Here you will find the only jungle in Europe, volcanic beaches, breathtaking scenery and trails incredible you. Pico del Teide - is the highest mountain in Spain - 3718 m. This zone has features that make it truly unique, being one of the most visited in Tenerife.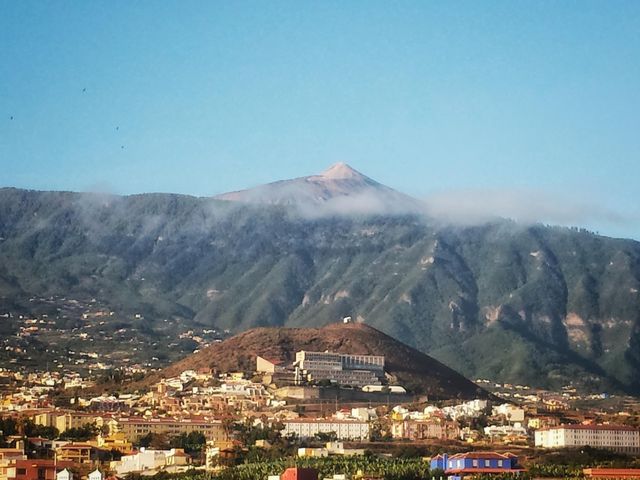 Aqualand Costa Adeje is an amusement park and Dolphinarium located in Costa Adeje. The park is open daily between 10-18. There are buses that run daily between Los Cristianos and Playa de Las Americas free.
Camile in Tenerife? Yes, you read well. There is a park where you can not only see, but you can do a walk around the park in an hour with them. The park is open daily from 10:00 - 17:00 and from Los Cristianos, Playa de Las Americas respectively have ensured free.
Loro Park is one of the most popular parks in Tenerife, which attracts over 1.3 million tourists annually. It is located beside the resort of Puerto de la Cruz, and here you can find the greatest diversity of parrots in the world that the largest Dolphinarium in Europe. Besides this you can also see the gorillas, tigers or jaguars. Throughout the day you can attend shows with parrots, sea lions and dolphins.
Located in the south of Tenerife, Siam Park is surrounded by sub-tropical vegetation, and is the newest water park in Tenerife. Visitors park offers 14 major water attractions and five bars and restaurants. Those who are eager for adrenaline can try "Tower of Power", a system of water slides with a length of 28 meters or lagoon with artificial waves 3 meters high. The park opens daily at 10:00 am, and have provided free transport every 30 minutes resorts Adeje, Playa de la Americas and Los Cristianos.
You should not miss watching dolphins. In Puerto Colon can be seen dolphins and tropical Royal. Accompanied by a guide speaking English can participate in a trip that lasts 4 hours and that follows the route along Playa Paraiso, Callao Salvaje, Playa de la Arena, Puerto Santiago and Los Gigantes, and anchored near the rocks Bay of Mask where you can have lunch. After lunch, visitors can admire the fauna of the ocean or go swimming behind the boat. The enormous advantage is that tourists can admire marine show, making use of transparent galleries below deck. Who prefers to remain above the deck, can make watching underwater cameras are mounted.
Because there are other things to see and do in Tenerife that we have not mentioned here I promise to come back with another article. Have fun!